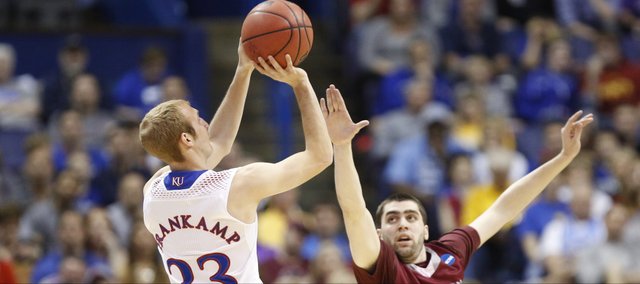 "I've been thinking about this for a while now. I love KU and I love the Jayhawks. I feel like I've improved quite a bit since I've been here. I love my teammates but I just don't feel like it's the right fit for me. We have many good guards and so many big-time players. I want to be at a place where I could play a bigger role."
Conner Frankamp, on his decision to leave Kansas before the start of his sophomore season, ESPN.com
GH: Selfishly, I wanted to watch Frankamp play his college career at Kansas, where I could see him play almost every game and follow his progress closely. But college kids need to go to school where they think they fit best and what is best for the four years of eligibility the NCAA grants them. I wish the Wichita Wonder all the best and I hope he lights up whatever backcourt he ends up in.